The home Jr High Mustang Football game against Osceola will begin at 6:00pm Thursday, October 27, 2022.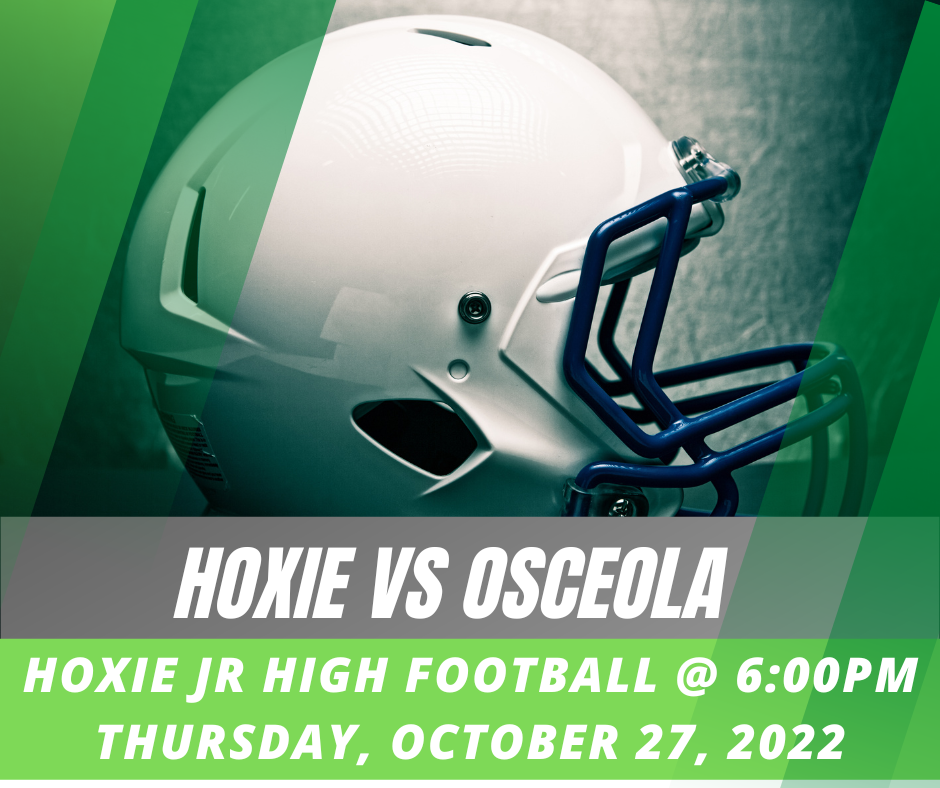 Chase and Kaleb are making the most of their time at the National FFA Convention by making friends from all across the US during their practices and meetings. Thank you to our sponsors that have made this great opportunity possible.

Join us Wednesday night on Sexton Field in Walnut Ridge. Williams Baptist University FCA presents the Fields of Faith. Pizza will be available @6:30pm and the event begins @7:00pm.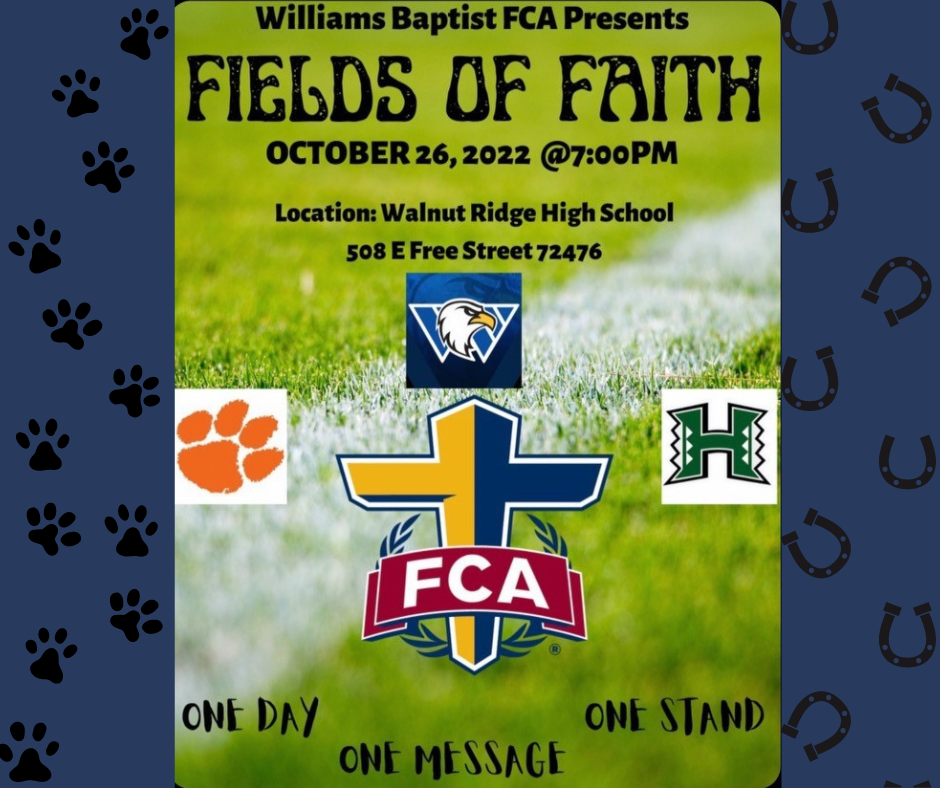 Congratulations Robert Martinez! Robert placed 14th chair in the bass section of Junior All Region Choir Competition. He will be in the upcoming Regional Clinic on November 4 and also will compete in state competition for choir in the bass part in February! If you see him, give him a huge congratulations!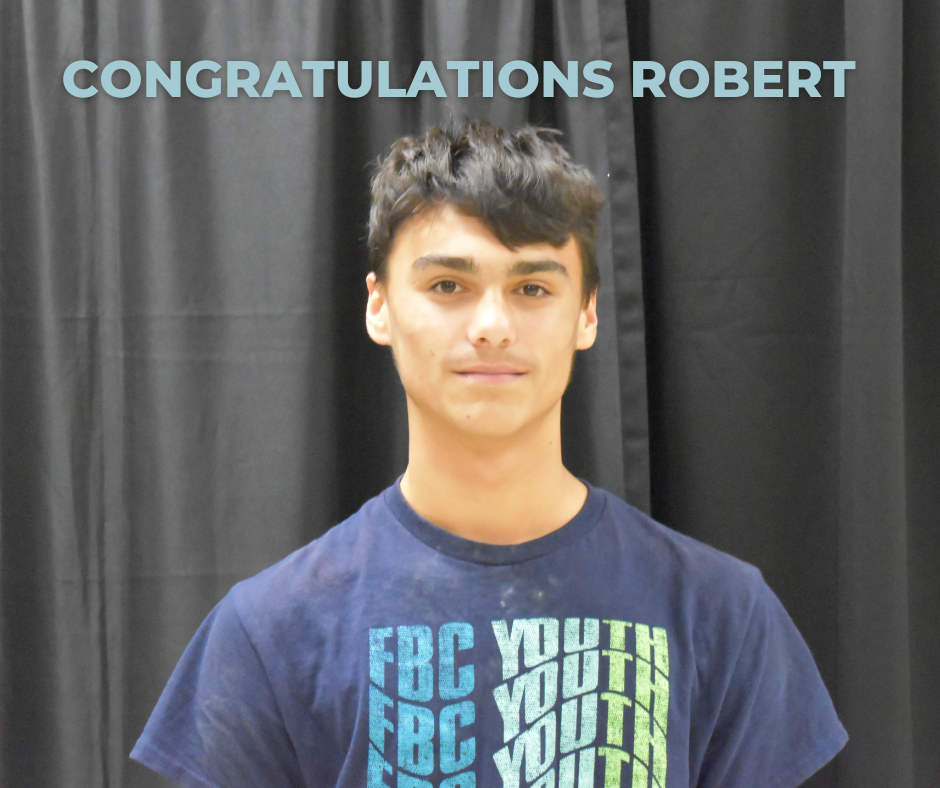 After a long day and night of practice yesterday, Chase and Kaleb are already back at practice this morning. They have a concert today at 11:30am. Thank you to our sponsors that have made the trip to the National FFA Convention and Expo possible.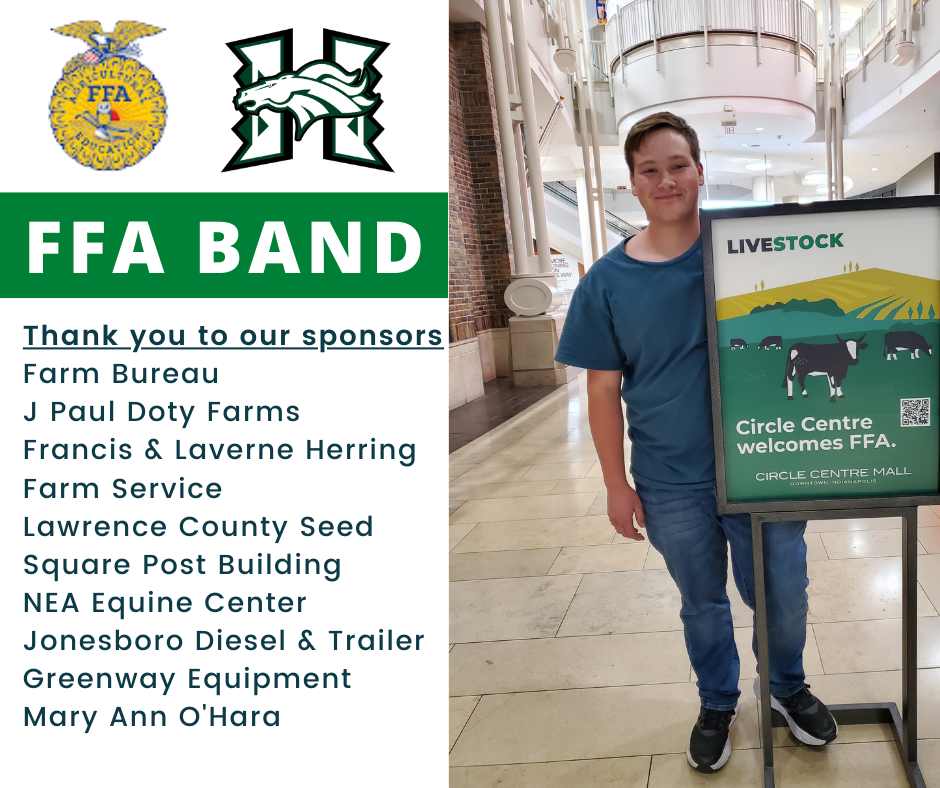 Hoxie Elementary is hosting a Trunk-or-Treat this Friday for students in grades PreK - 6th grade. We would love to have your help! If you would like to host a trunk, please contact Jennifer Huff at
jennifer.huff@hoxieschools.com
or at 870-886-2401.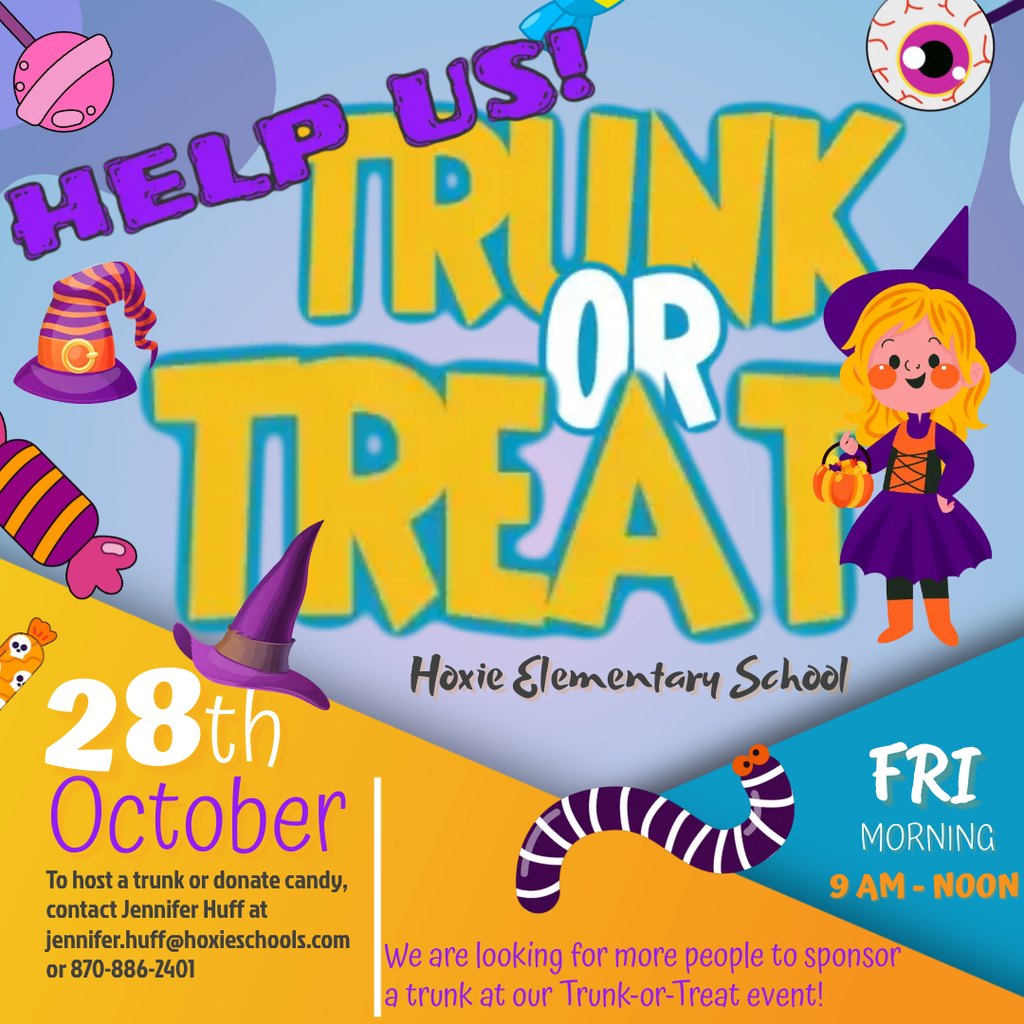 Contact us if your group or business would like to host a trunk!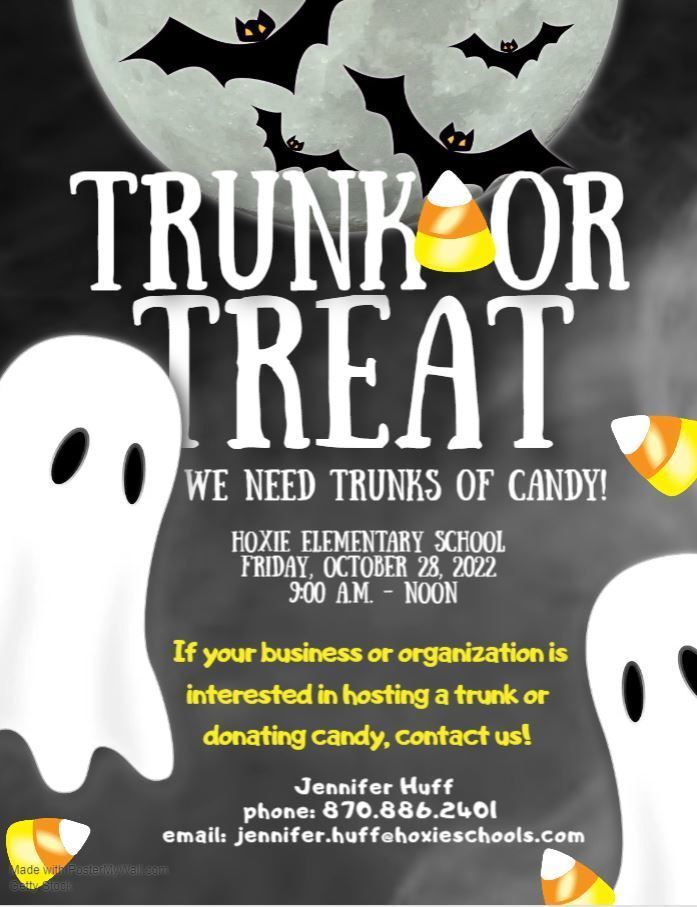 Congratulations to Emma Jones and Noah Green for being chosen as Hoxie EAST Student Champions! There are two major jobs a student champion are tasked with: First, they work with the facilitator in building the EAST program to meet its full potential, staying up to date with all things EAST, and representing the program in an exemplary manner. Second, student champions help EAST by sharing information about the program to other students, participating in events EAST sponsors, and spreading the word about EAST wherever they go. Both Emma and Noah have worked towards these goals every year that they have been a part of EAST. Thank you for your hard work.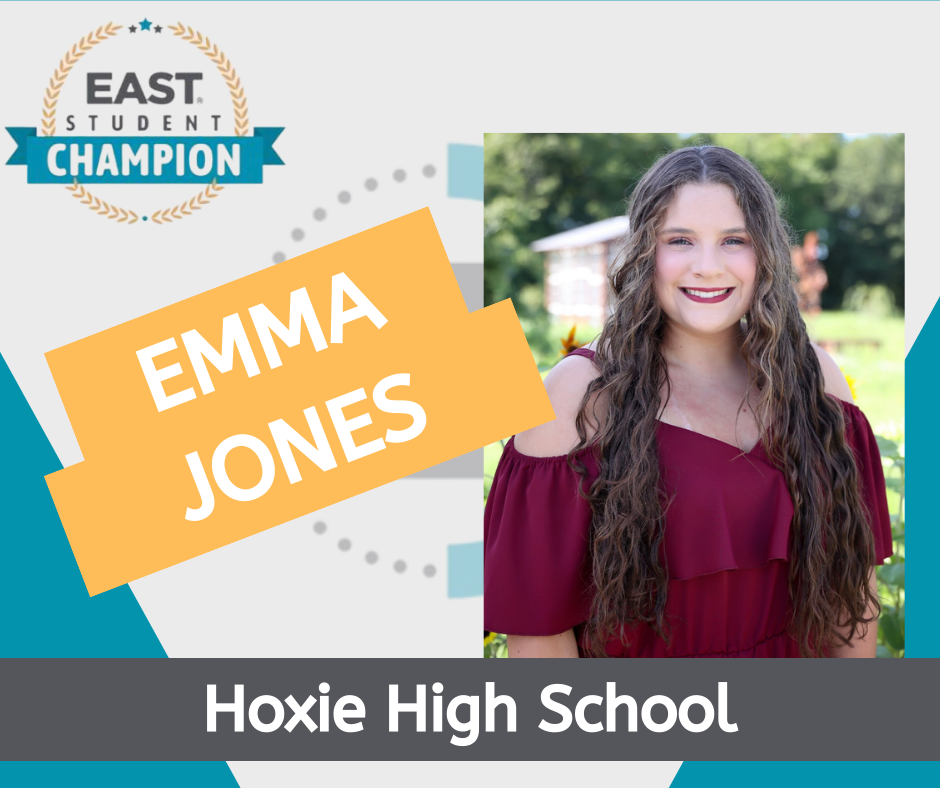 Congratulations to the Lady Mustangs! They are your Conference Champs!! Thank you ladies for giving us an exciting regular season. Good luck in post season play. #GoMustangs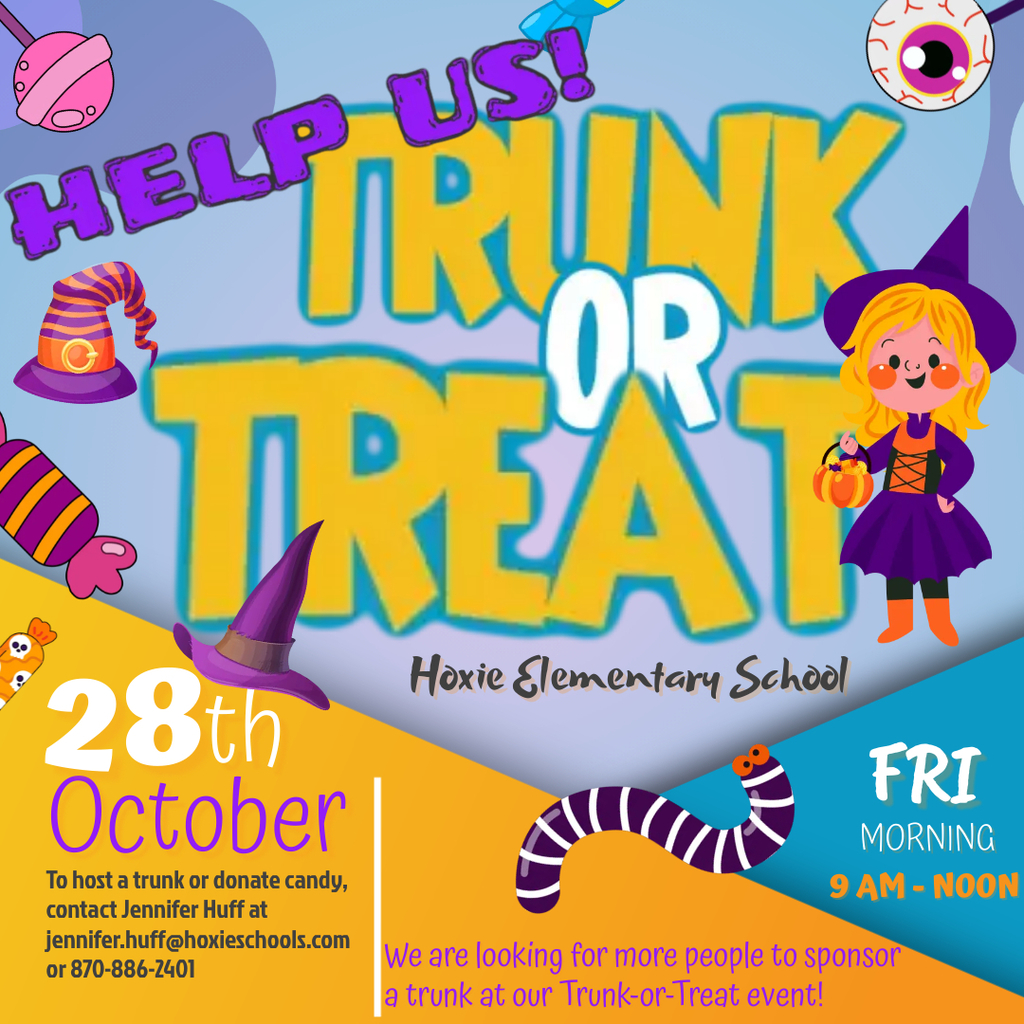 Congratulations Montrell Varner for being named the Football Farm Bureau Player of the Week. The Mustangs will travel to Piggott this Friday night.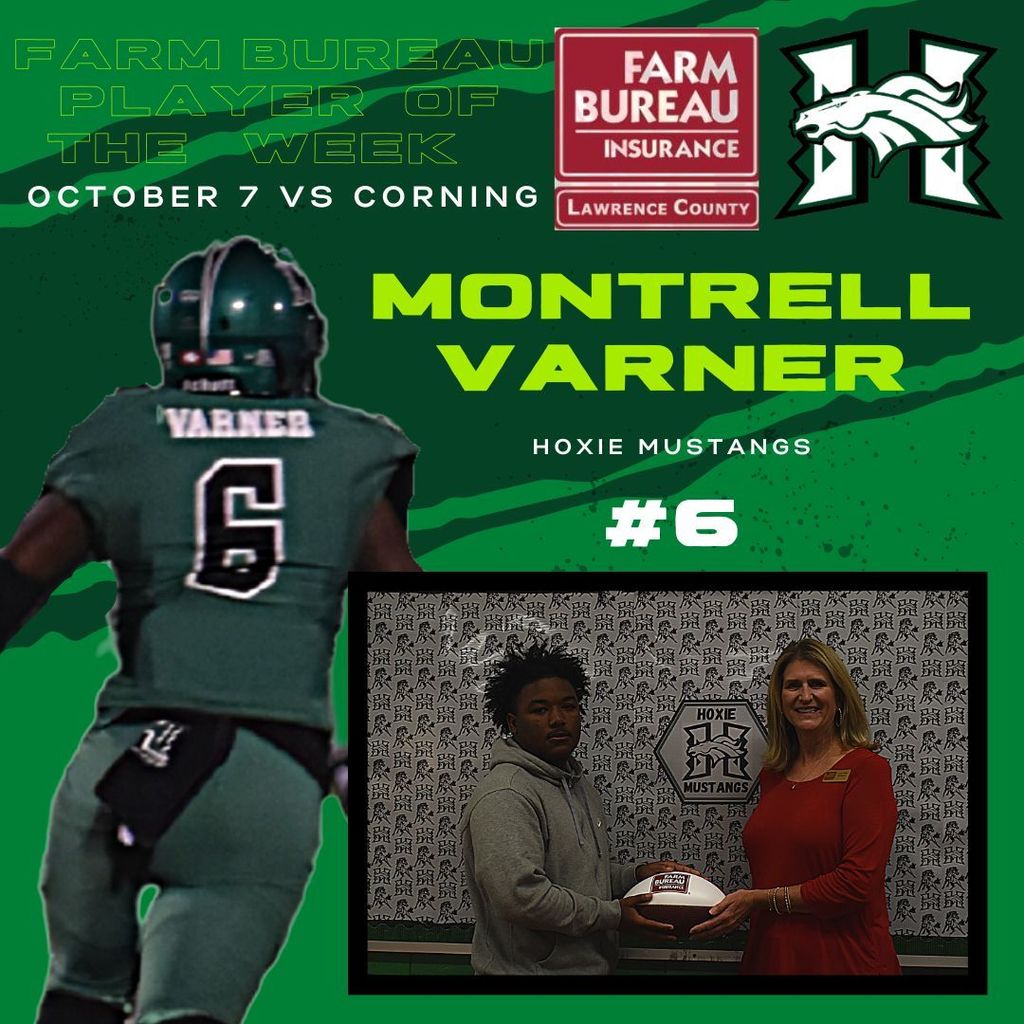 Congratulations Bella Brady for being chosen the Volleyball Farm Bureau Player of the Week. The Lady Mustangs play @Manila tonight.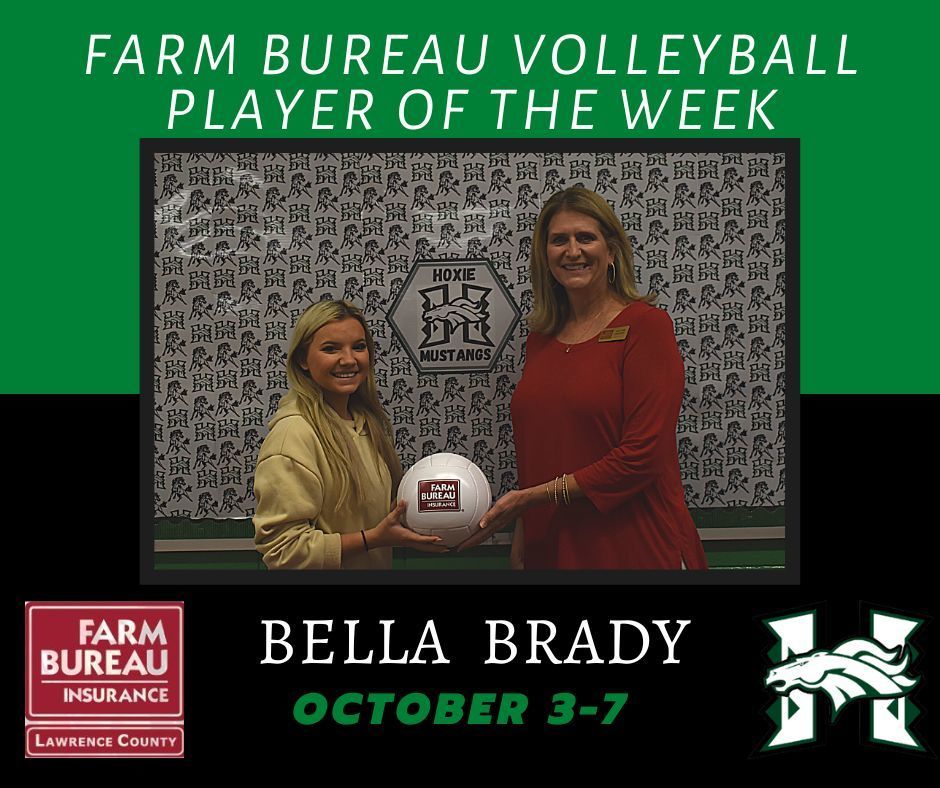 Football Schedule Change: There will NOT be a 7th grade football game this Thursday against Piggott. The Jr high game will start at 6:00pm instead of 6:30pm.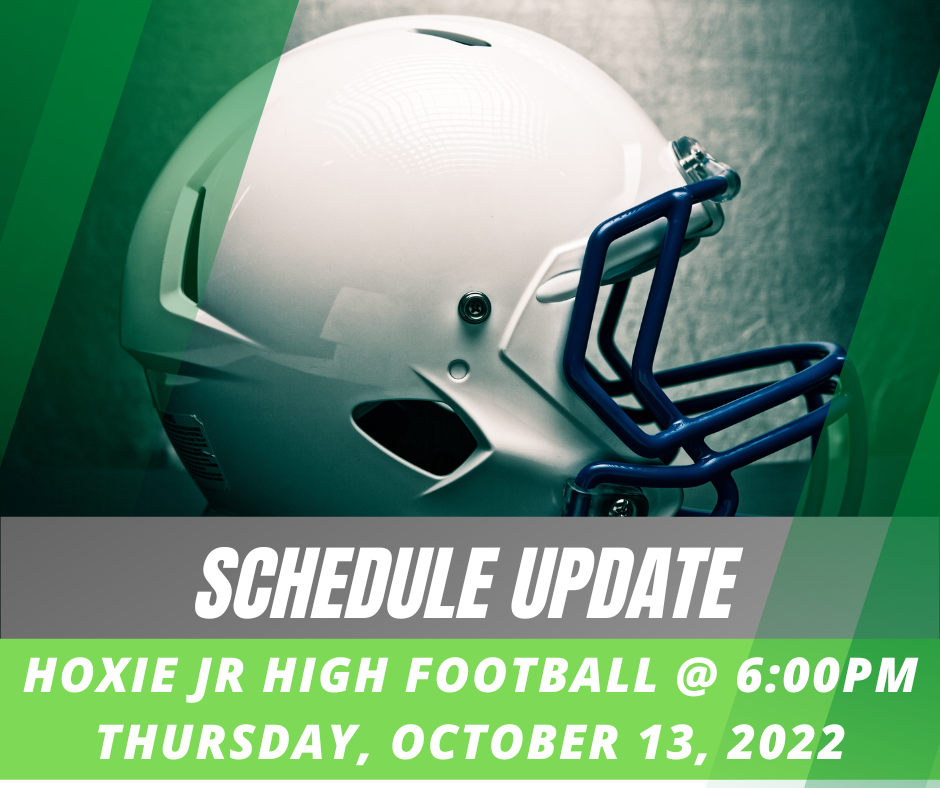 Hey Mustang Parents: The Homecoming parade will begin at 2pm and the pep rally will follow on Crider Field. The pep assembly will not be in Mustang gym. Homecoming court will be presented at the pep rally and tonight at the game. #GoMustangs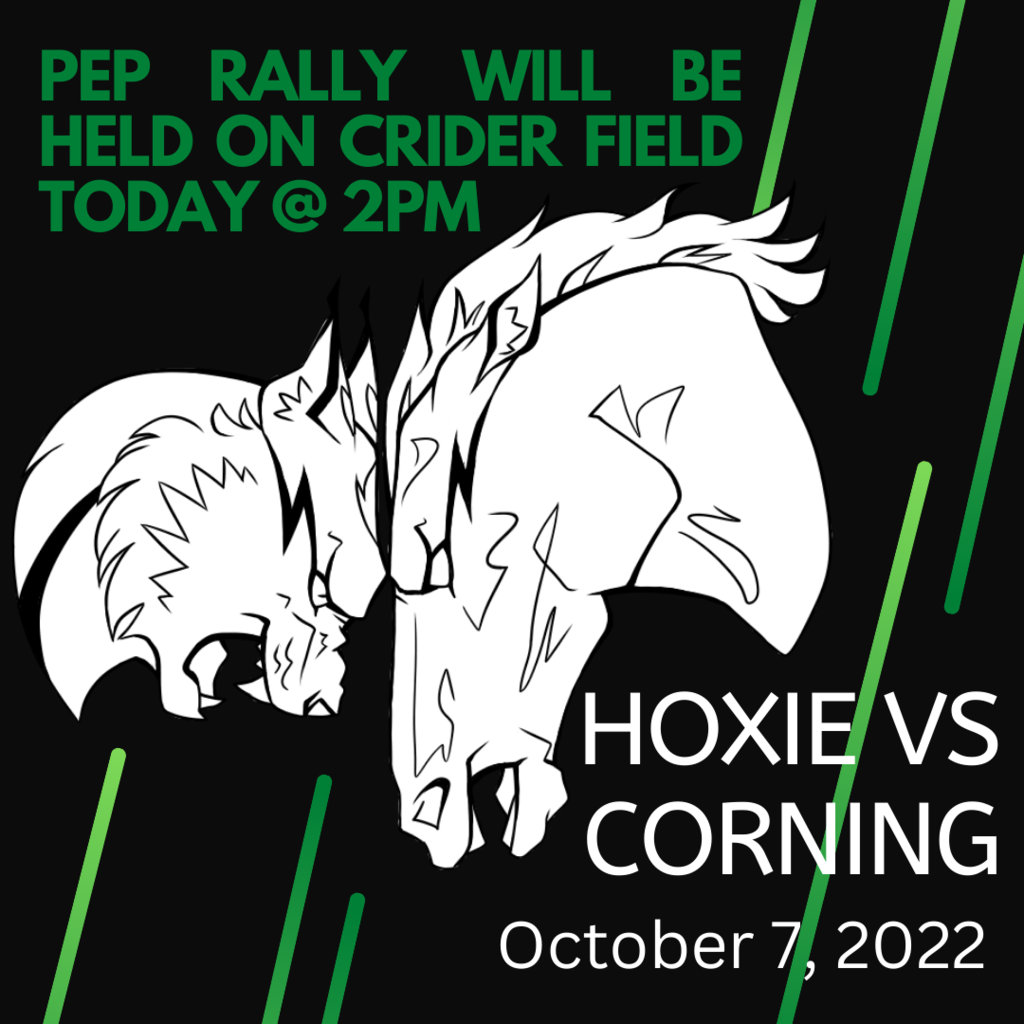 Hey Mustang Football Fans! Homecoming is this Friday, October 7, 2022. Come out early to tailgate with us. There is a designated area by the ticket gate for food and games starting @5:30. You could catch the action on Hoxie Schools YouTube Channel to watch the live stream. Like and Subscribe@
https://www.youtube.com/channel/UCWhiDzzeicS3ptRJM81pQhw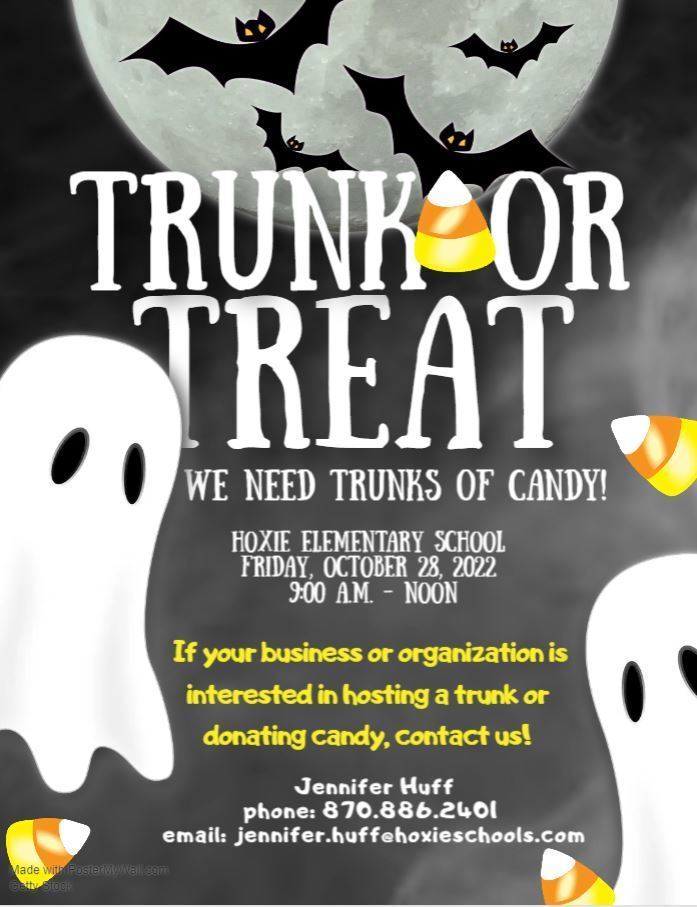 Congratulations to Sage Treadwell for being chosen the Football Farm Bureau Player of the Week.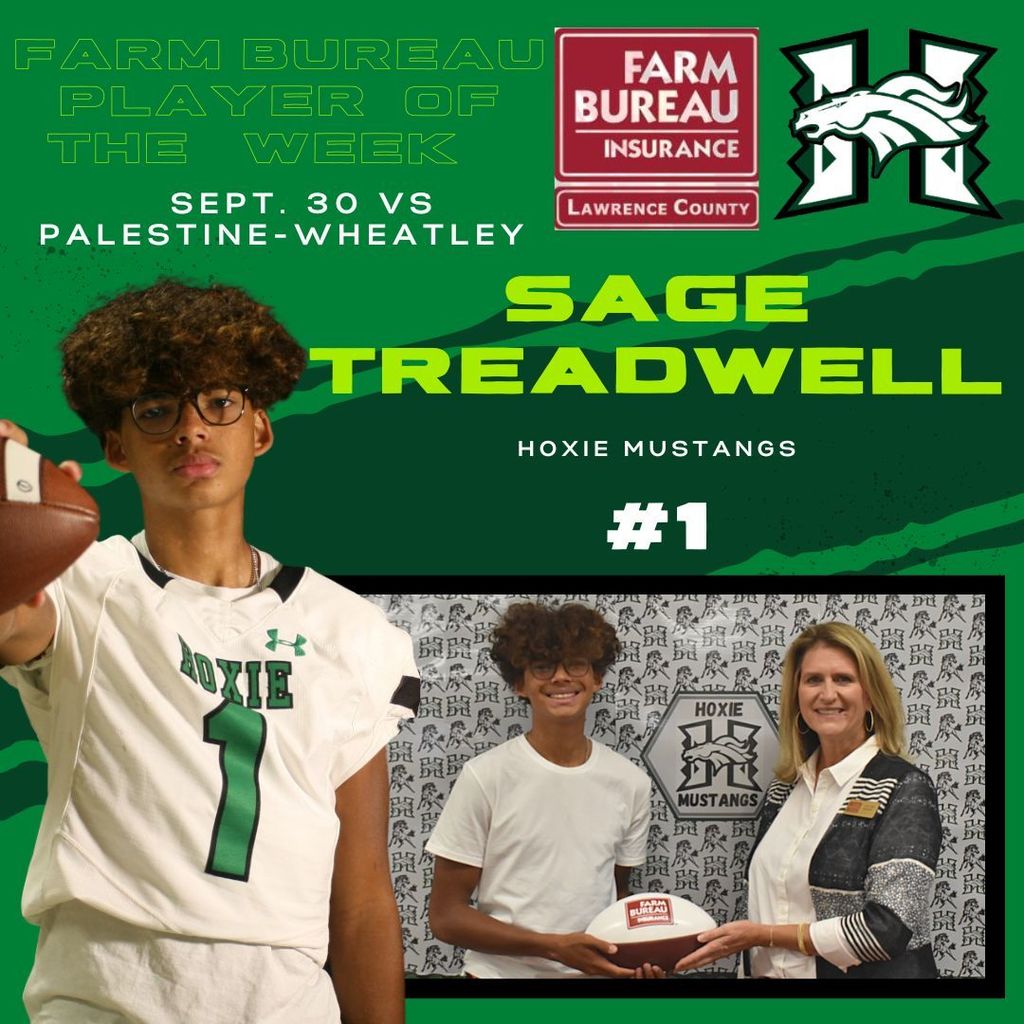 Come out and support your Lady Mustangs! Wear your PINK to support Breast Cancer Awareness month and enter the Serving For A Cure contest. $3 and serve to win prizes Monday, Oct. 3rd. All proceeds go to the Susan G. Komen Foundation. Donations will also be accepted.