Hoxie School District will release at 2pm on Friday, November 18th. School will not be in session November 21st-25th for Thanksgiving break. Have a happy and safe Thanksgiving!

Hoxie School District invites all Veterans and their families to be our guests on Friday, Nov. 11th at 9am, in Mustang Gym, for A Veteran's Day Program.

Hoxie School will host a Veterans Day program on Friday, November 11, 2022 at 9:00am in the Mustang Gym. All veterans and the public are invited to attend.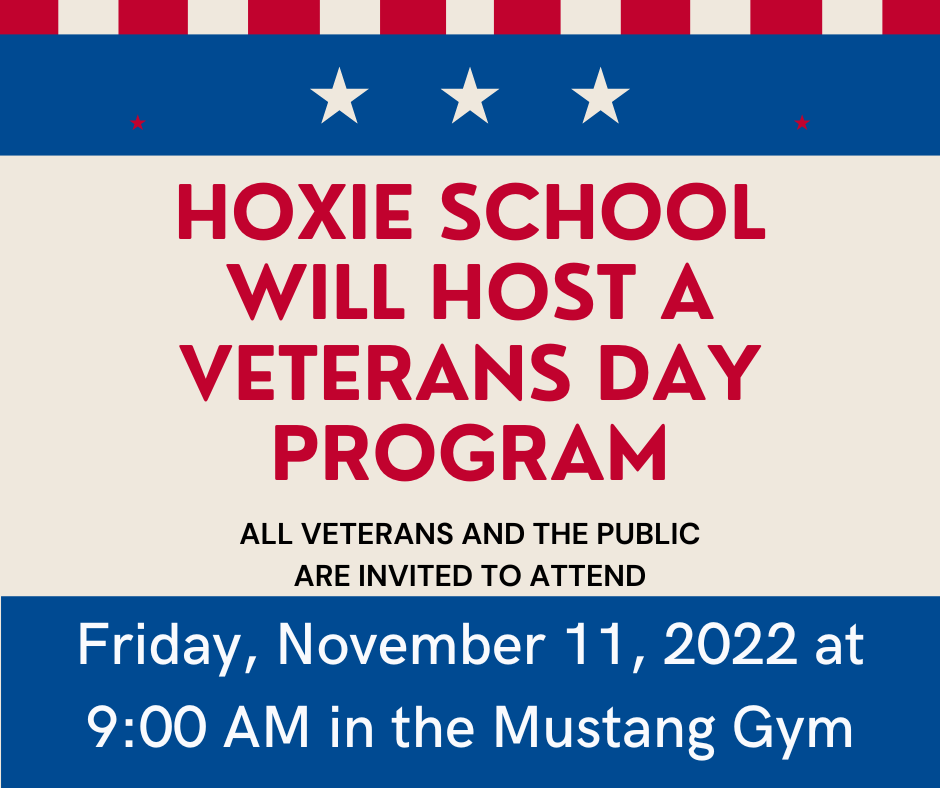 More trunk-or-treat fun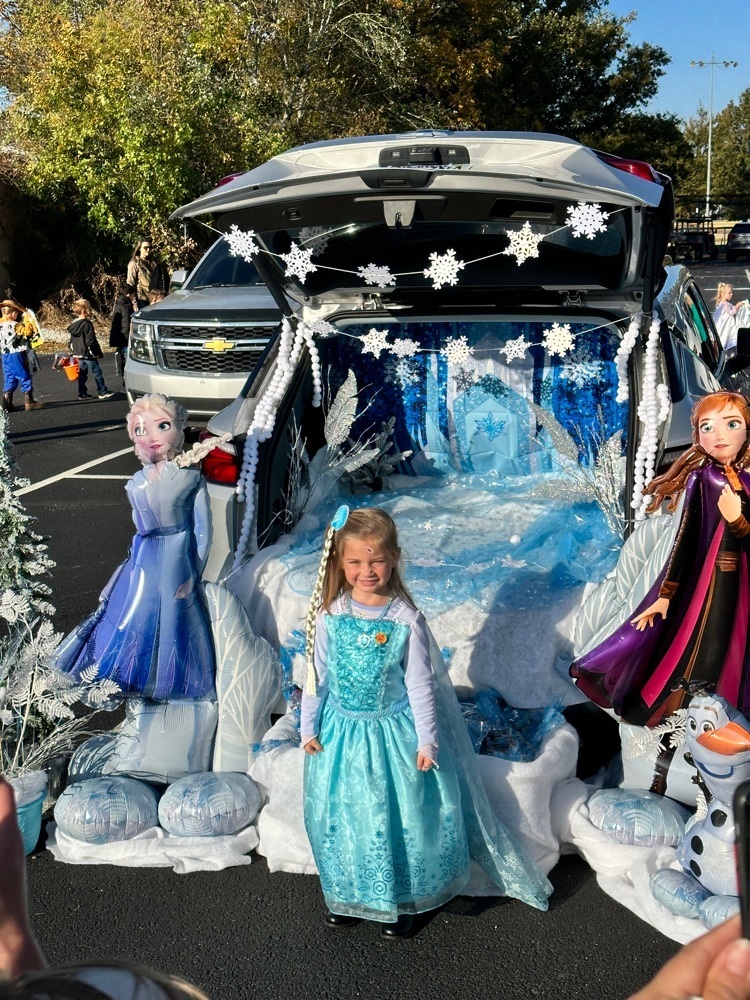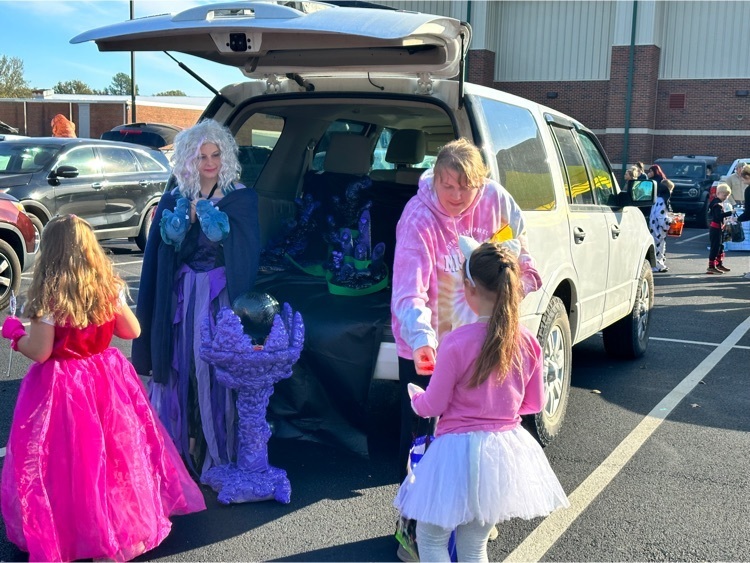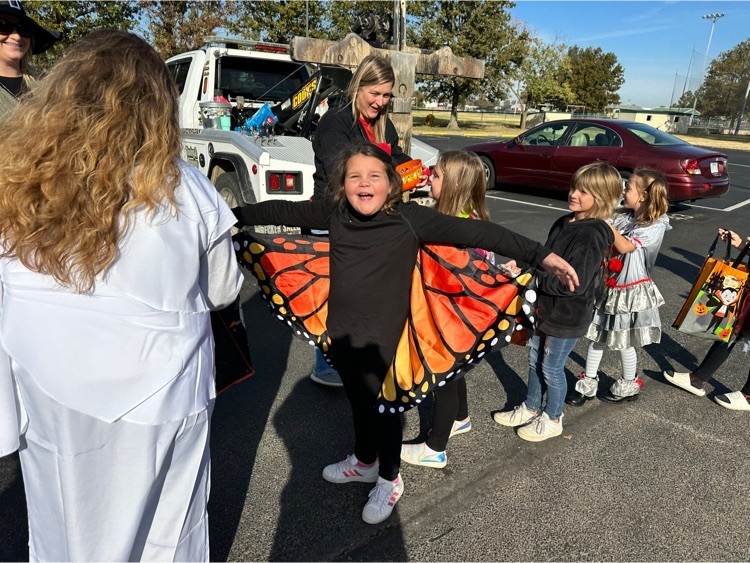 Trunk-or-Treat fun at Hoxie School!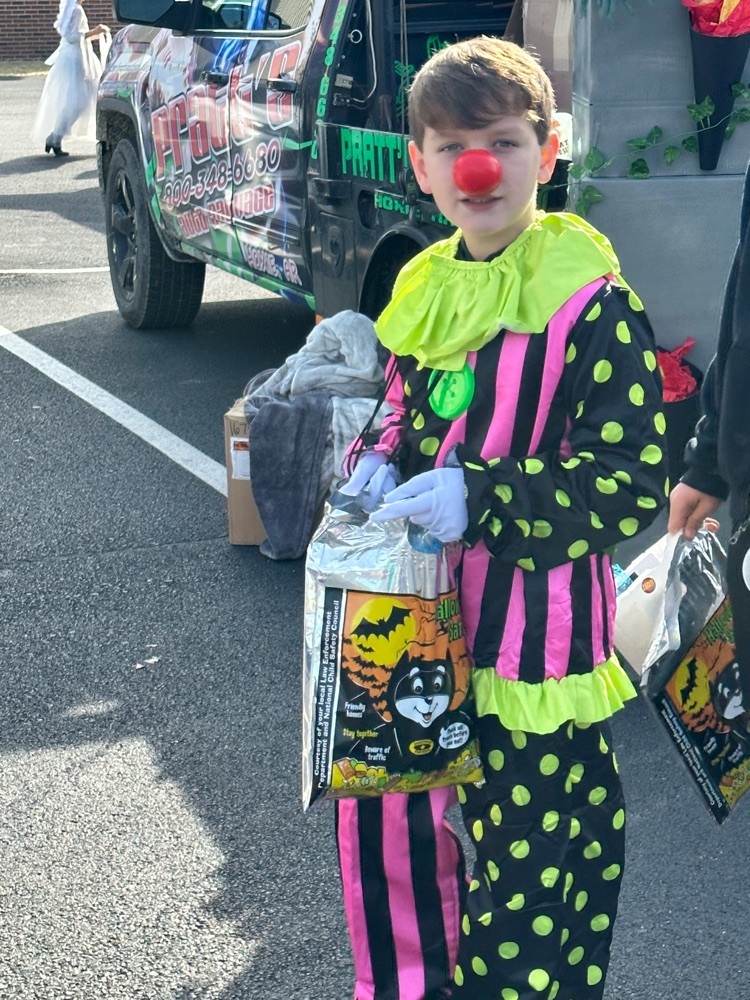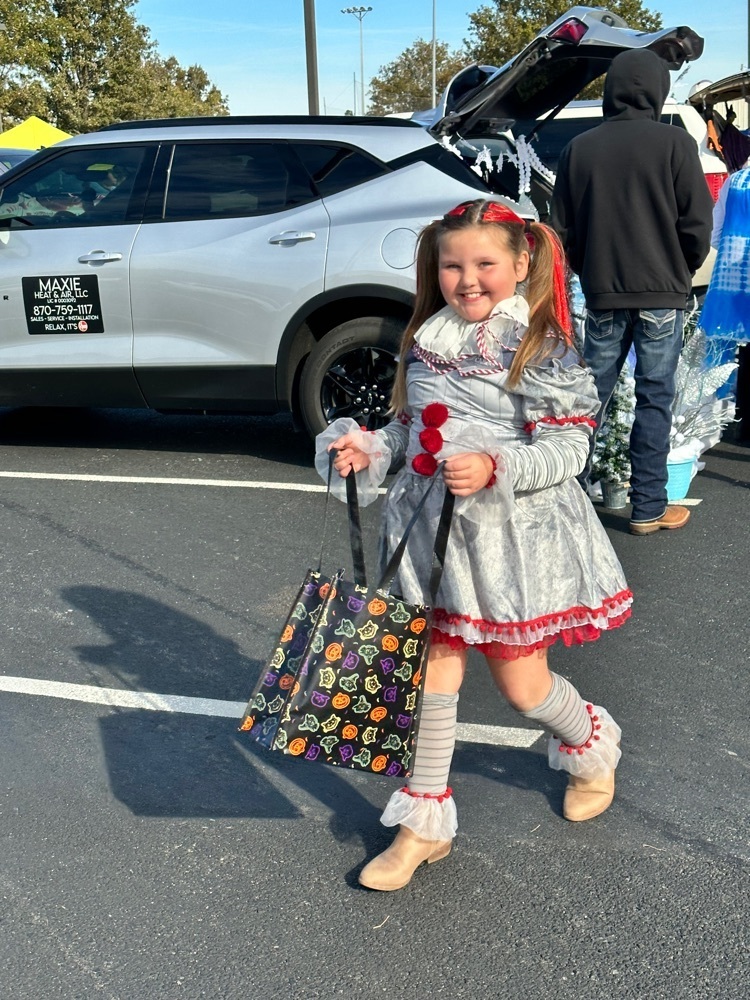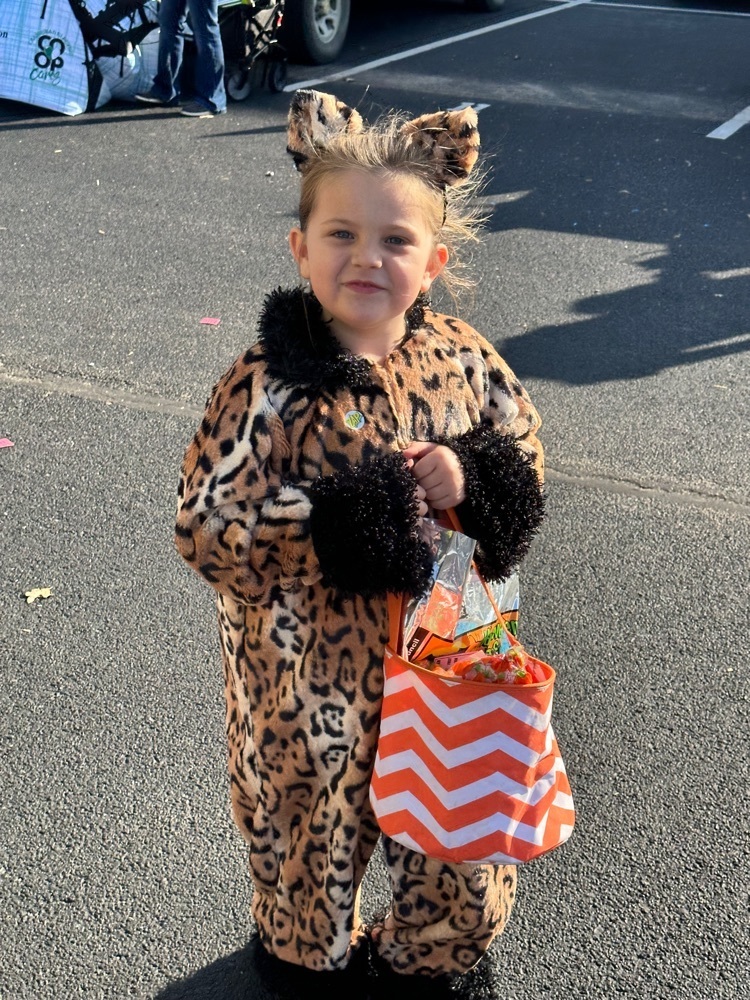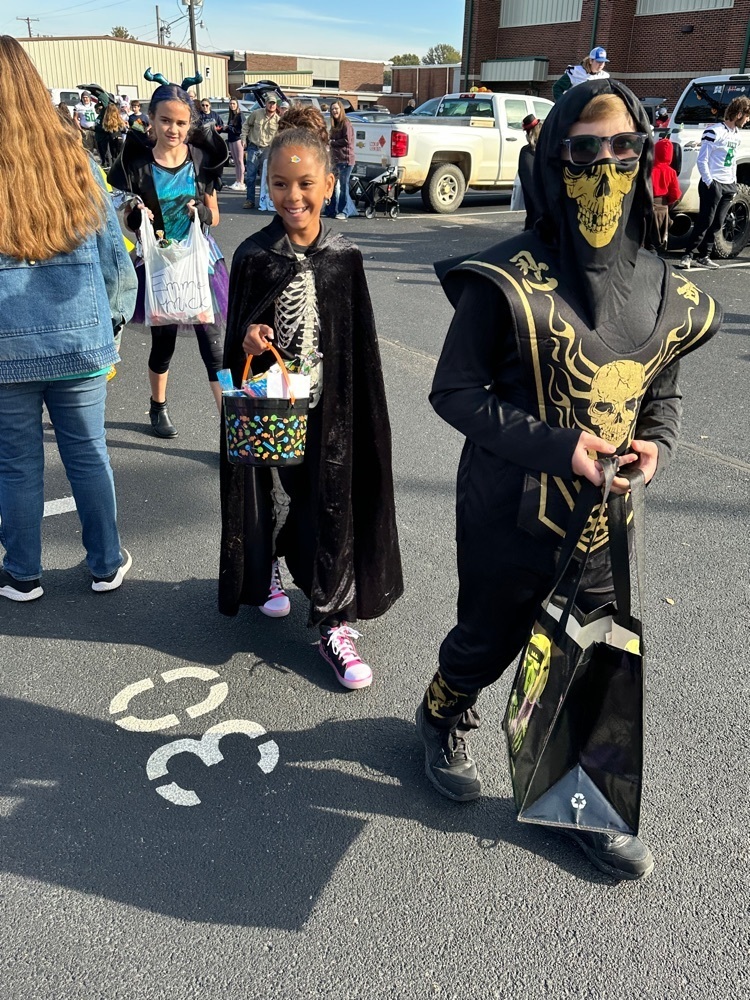 Trunk-or-Treat fun at Hoxie School!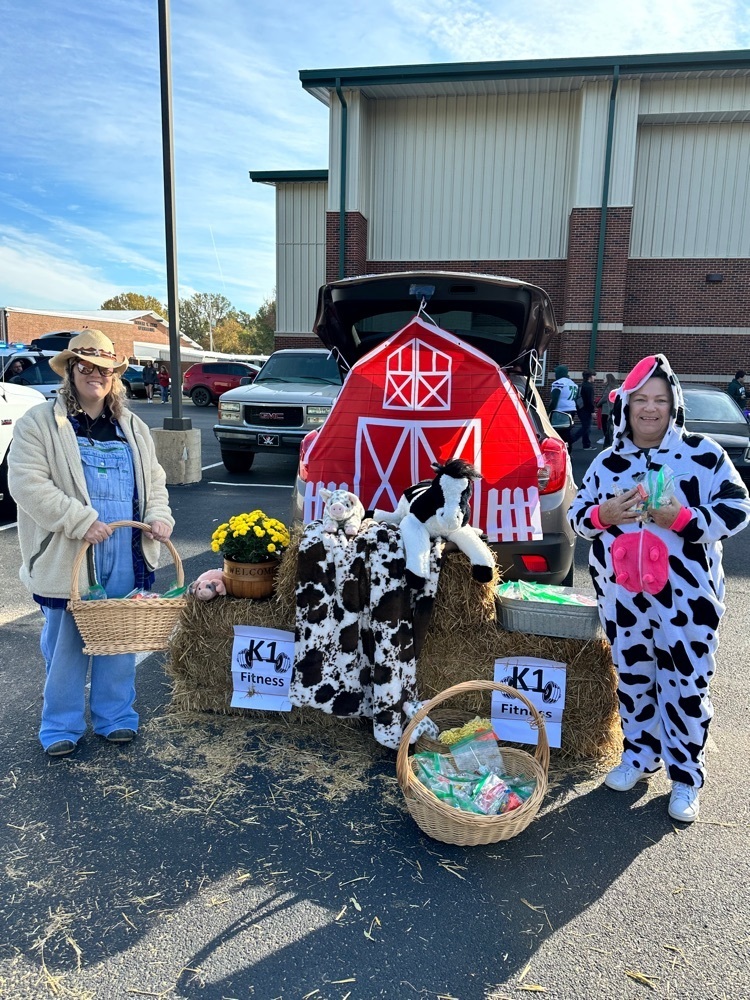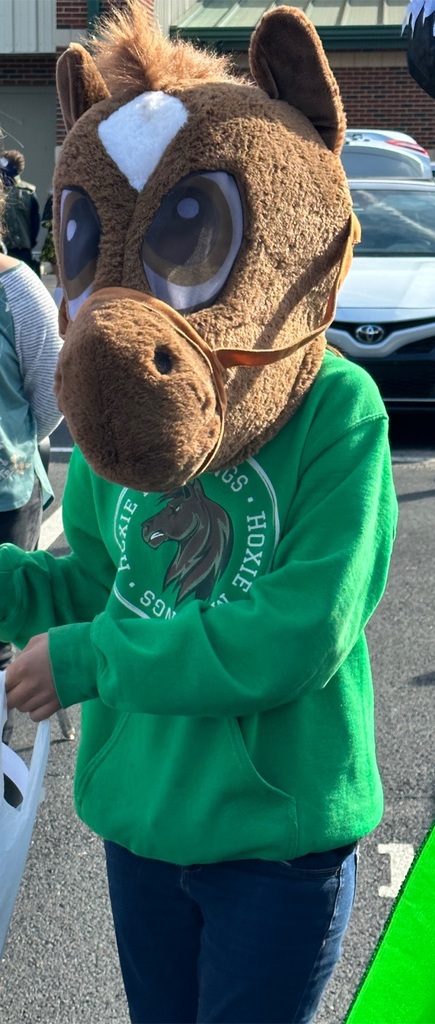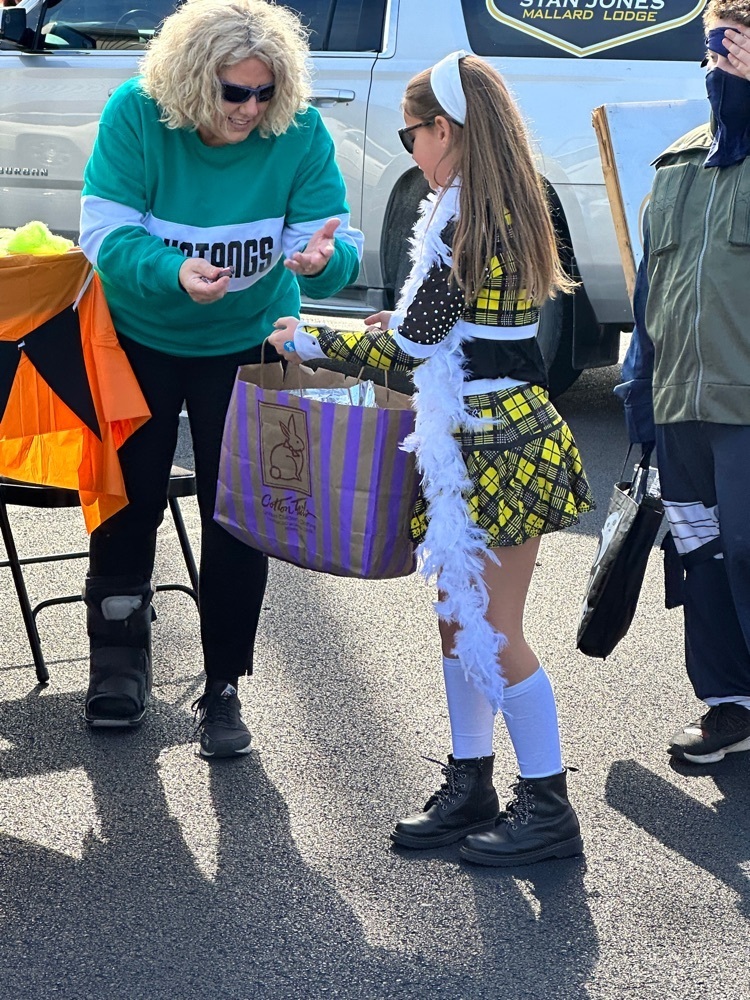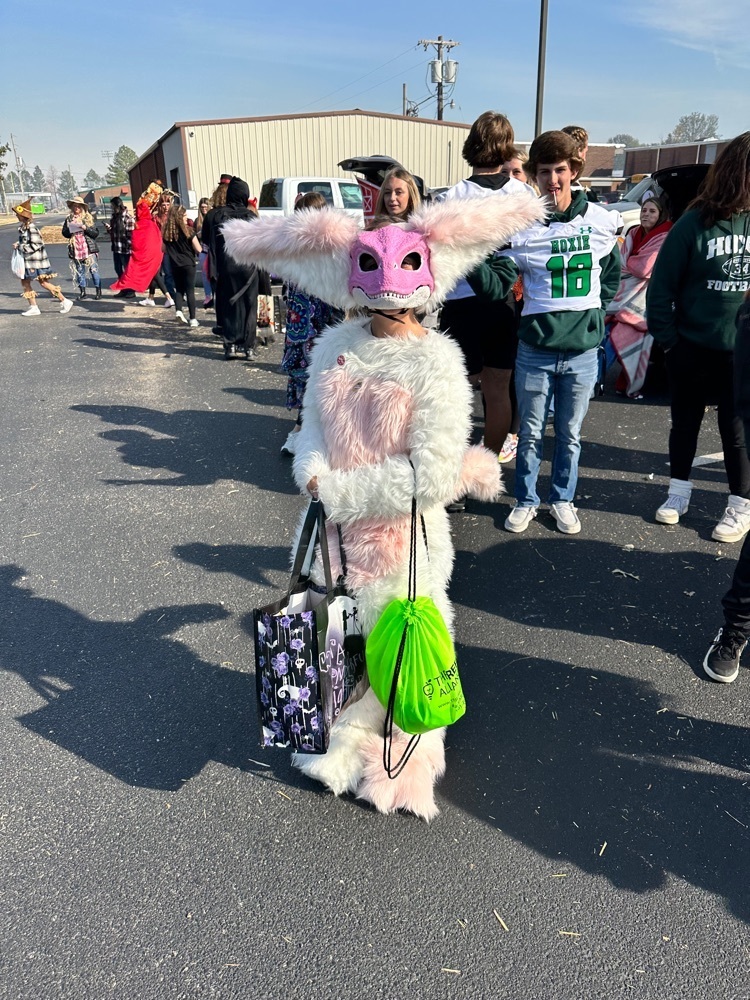 Thank you to everyone that helped to make our 2nd annual trunk-or-treat a success!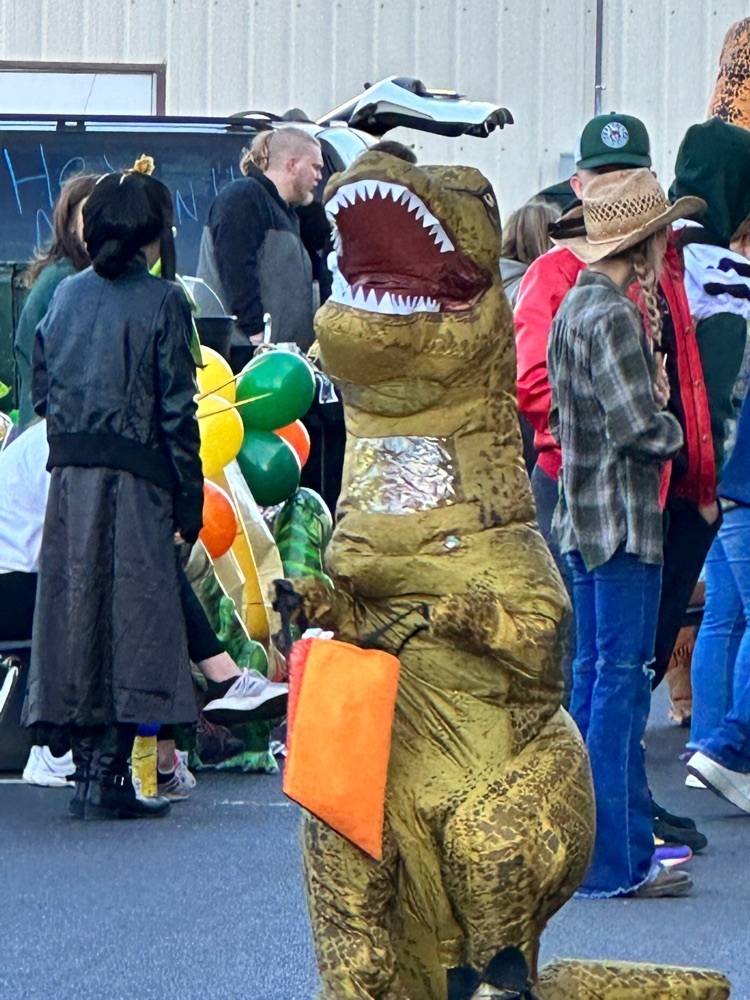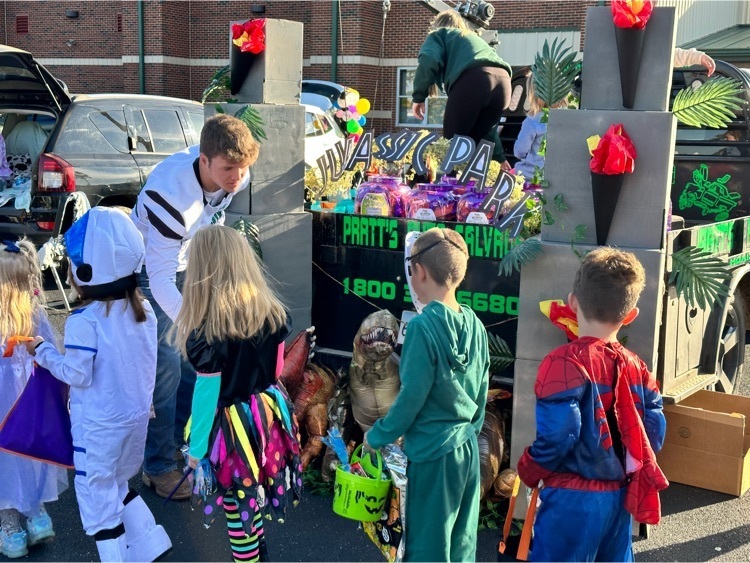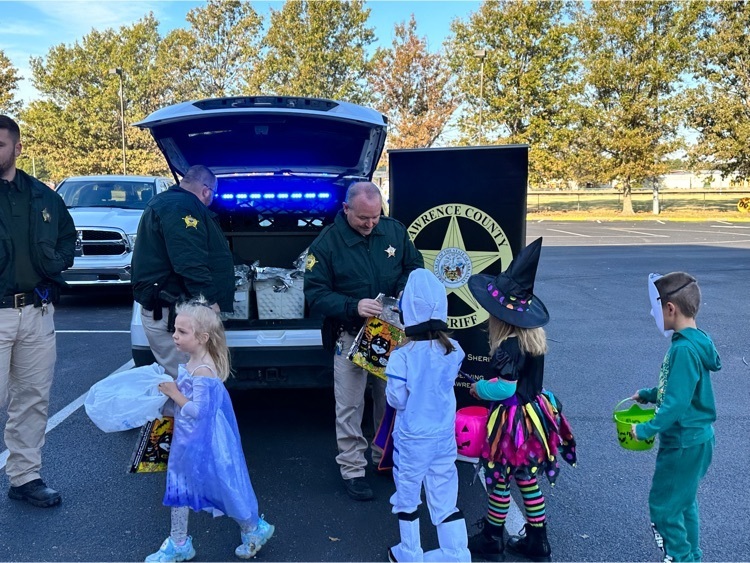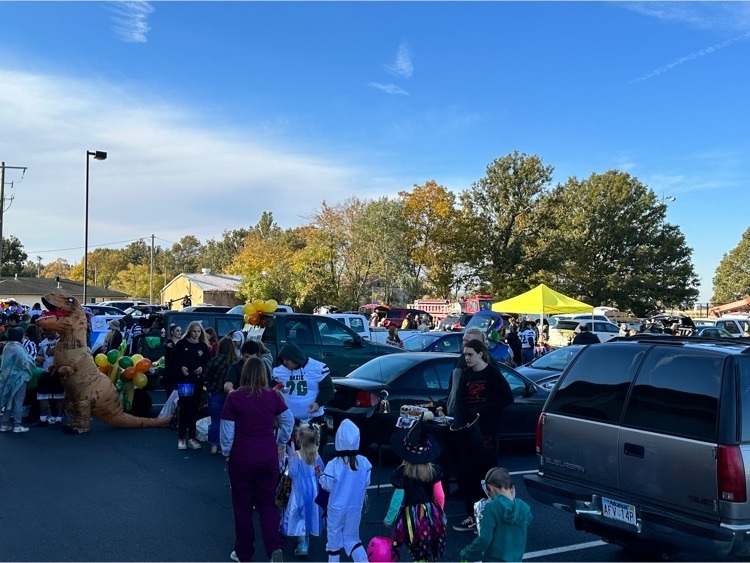 Hoxie Elementary is hosting a Trunk-or-Treat this Friday for students in grades PreK - 6th grade. We would love to have your help! If you would like to host a trunk, please contact Jennifer Huff at
jennifer.huff@hoxieschools.com
or at 870-886-2401.

Contact us if your group or business would like to host a trunk!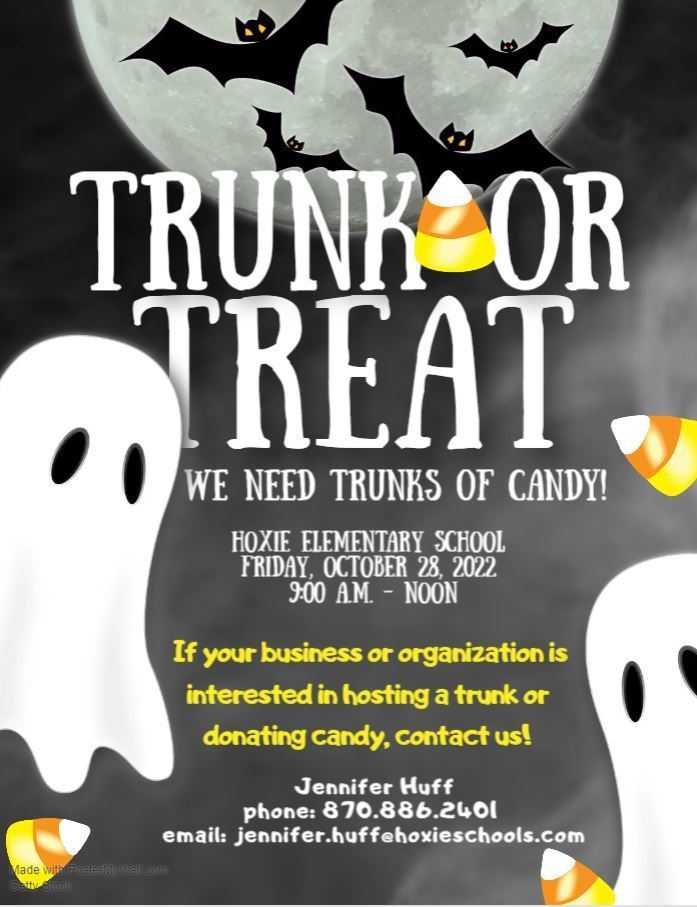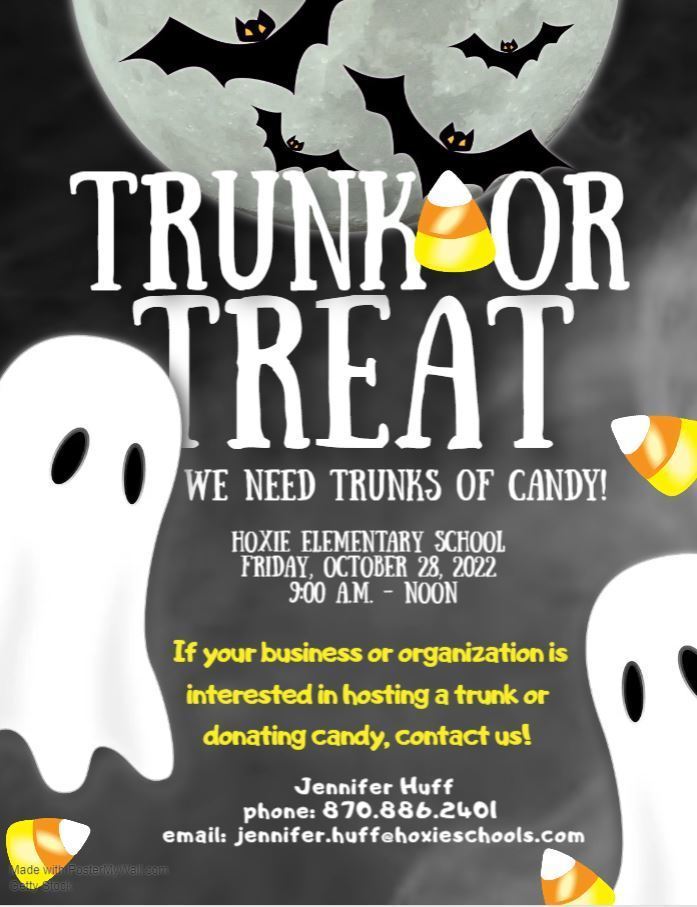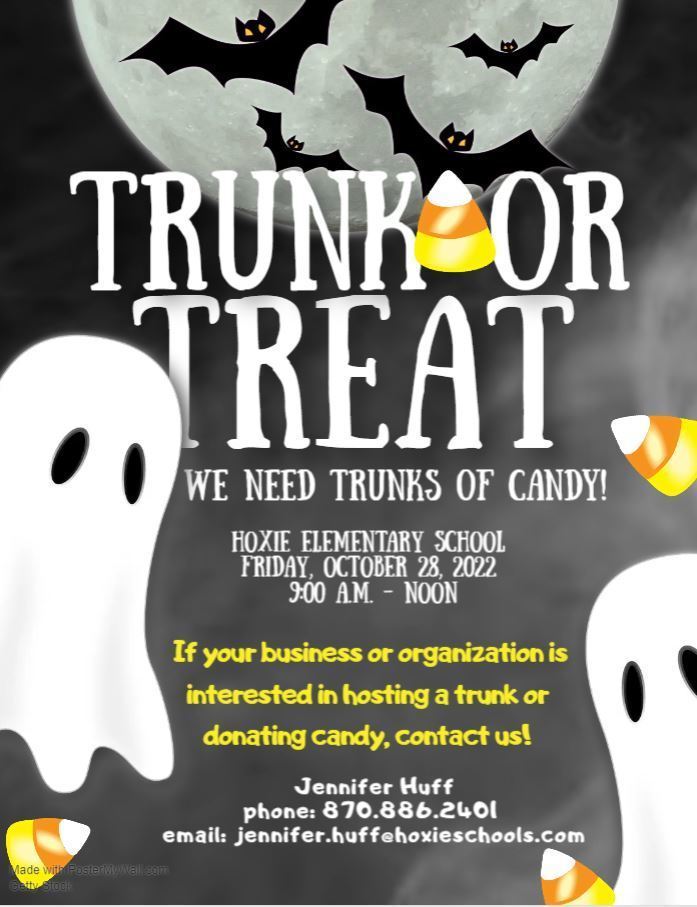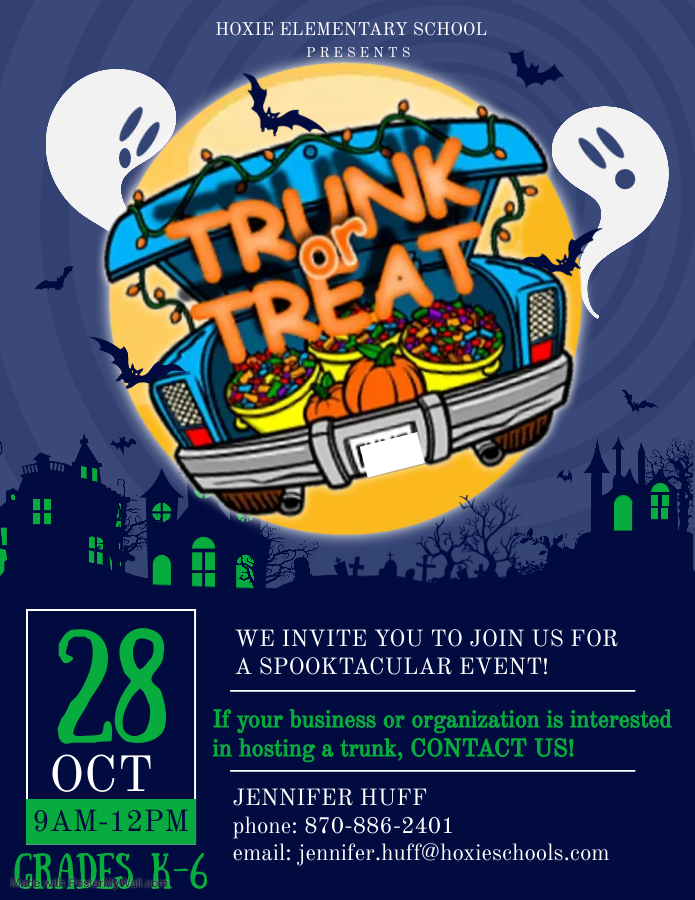 Get the Hoxie Schools app! Stay informed of Hoxie news, alerts, and more.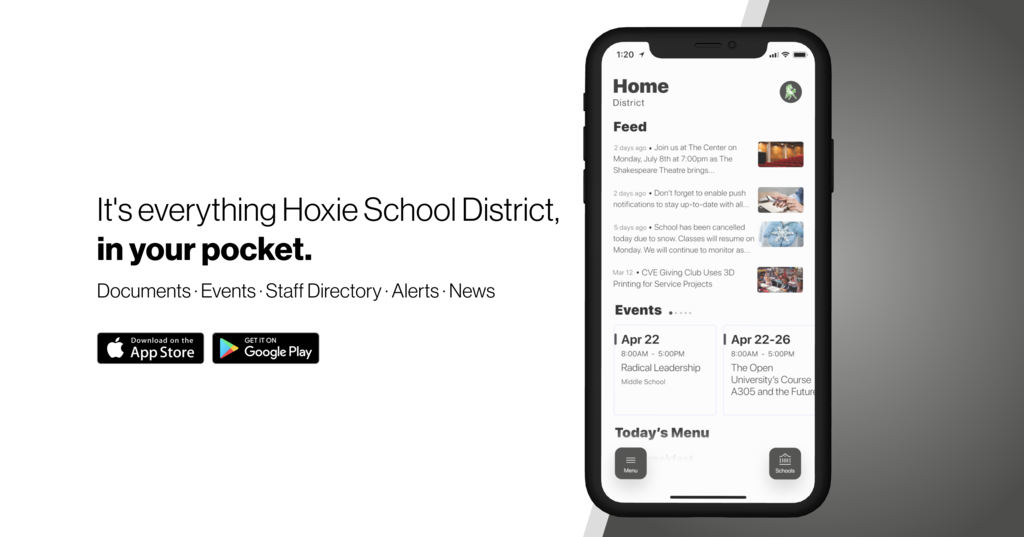 The Mustangs WILL play Palestine-Wheatley on Friday, September 30, 2022. Palestine-Wheatley had previously cancelled their visit but have since rescheduled to play. The Mustangs have a BYE this week.

Attention Parents/Guardians: Hoxie Schools will hold Parent/Teacher Conferences on Friday, September 23, 2022 from 2-7pm. Students will be dismissed at 1:30pm.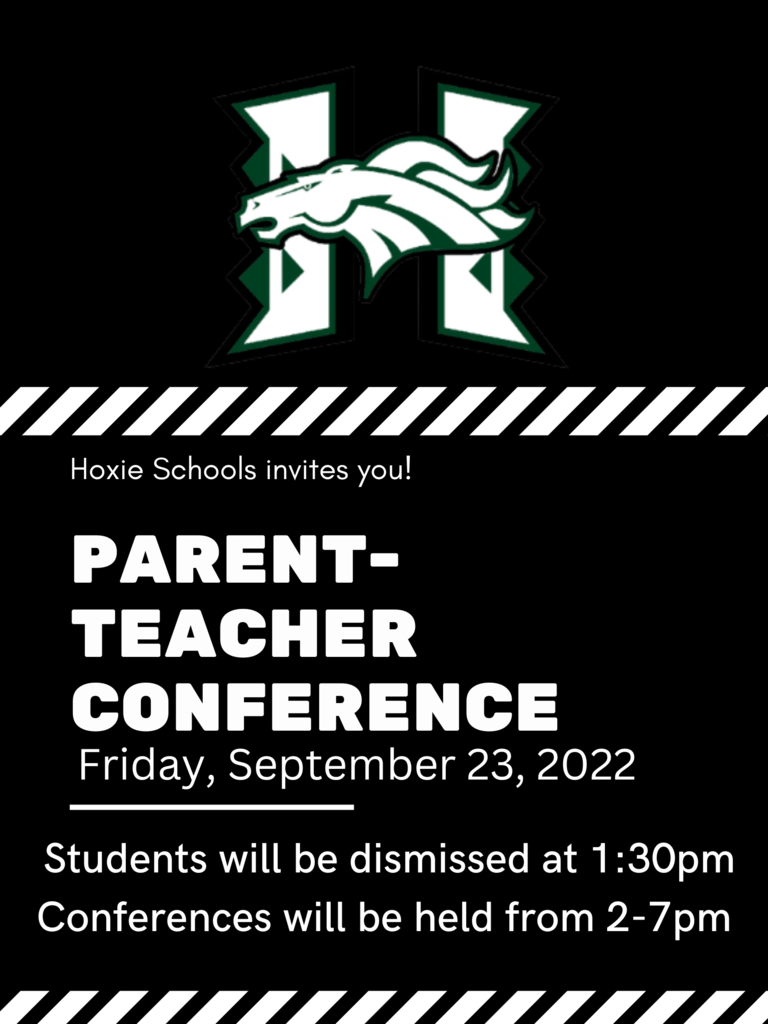 All Hoxie parents are invited to our Open House on Thursday, August 11. See the "Open House" news article for more information.